We would like to invite you to the next International Women's Breakfast in May. This time we will hold the event in the DLR LexIcon in Dun Laoghaire.
International Women's Breakfast
Wed 24th May 2017
10am - 1pm
DLR LexIcon
Haigh Terrace,
Moran Park,
Dún Laoghaire,
A96 H283
The DLR LexIcon is close to the Dun Laoghaire Dart and the seafront. This is a good opportunity to explore the new library.
Bring a dish, bring a friend all women are welcome!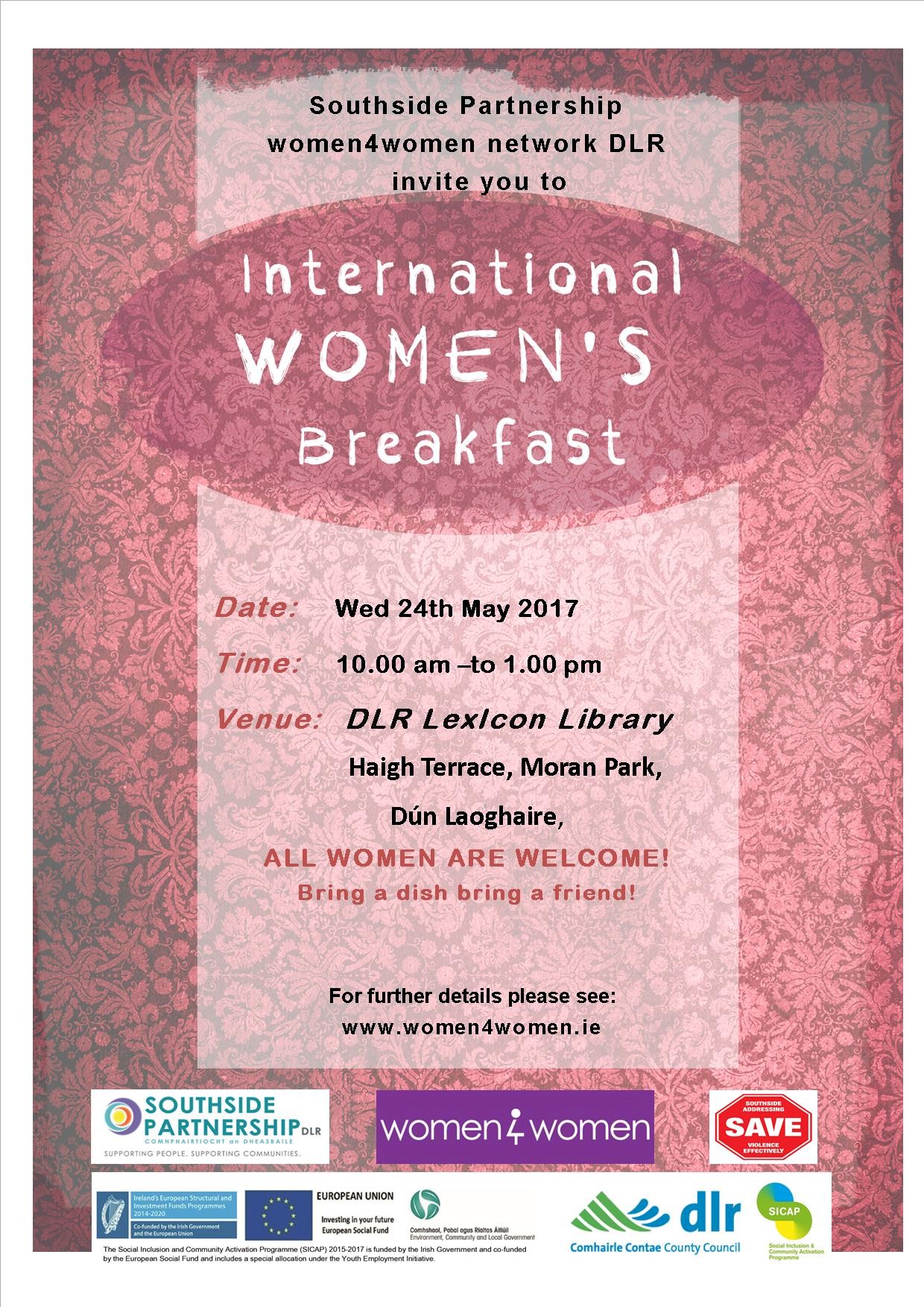 I