Historical Women's Project 2015/2016
Women in Ireland have played a vital role in Irish history. This project wants to bring history 'into the street', through tracing influential women who lived and/or worked in Dun Laoghaire-Rathdown. It will provide historical background of women's history in the county and will search for traces in the past and present. It is important not to only portrait outstanding female figures nationwide but also to look at women who made an impact in their community.
The project will raise awareness of forgotten women in the county by publishing 6 bookmarks of Historical Women from Ireland, a reusable celebration calendar of 12 historical women from Dun Laoghaire-Rathdown and by organising a travelling exhibition in 2016.
This project is funded by County Council Heritage Fund and Southside Partnership.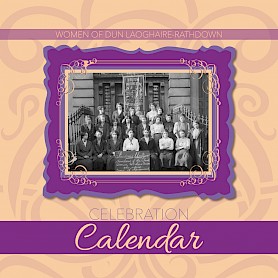 This Celebration Calendar is now available to buy for € 7. This reusable calendar is dedicated to highlight your special days and occasions like birthdays, wedding anniversaries, special notes and more. You can use it throughout the years to come. It is not just a calendar for the year 2016.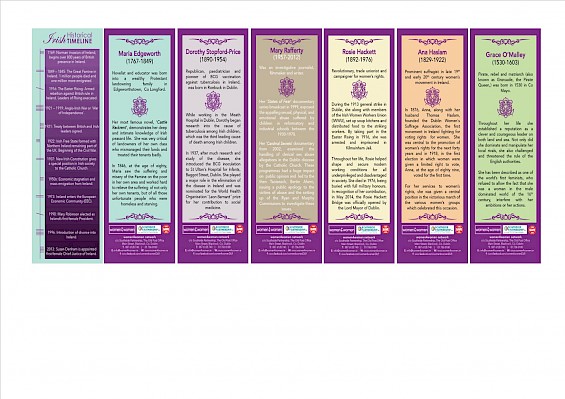 6 bookmarks funded by Southside Partnership.