In general courses and workshops are mainly taking place in the morning as childcare is still difficult to organise. There are no courses during school holidays. The programme is conducted in different parts of the DLR county, although currently during government restrictions all courses are being offered online via Zoom. In cooperation with different Community and Family Resource Centres, Southside Partnership Women's Programme aims to accommodate participants living in different areas. To find out more about the current programme please look at the brochure section.
Training and Education courses for Autumn 2020
Personal Development
Wednesdays: 9:30 am - 12:30pm
14th October - 20th January 2021
Online via Zoom
For information contact Marilyn: marilyn.nyquist@sspship.ie
Life Coaching Skills
Thursdays: 10am - 12pm
15th October - 3rd December
Online via Zoom
For information contact Marilyn: marilyn.nyquist@sspship.ie
Creative Writing
Fridays: 10am-12pm
Class 1: 18th September - 9th October
Class 2: 13th November - 4th December
Online via Zoom
For information contact Rafika: rafika.kelly@sspship.ie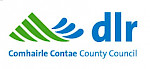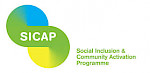 RePower - A European Social Fund programme for women


We recently ran a free part-time programme for women who wanted to develop new skills ad increase their confidence. RePower ran from April 2016-April 2019..
In September and February each year we offeredstart with our 15 weeks programme in different areas of Dun Laoghaire-Rathdown County.
In addition we offered one-to-one coaching and counselling support on request to women who engaged in the programme. This support was available to women review and evaluate their own personal situation, to help them identify and explore their own career path more specifically and to provide added help in completing any modules successfully.
For full details on the RePower programme and the courses that were offered, you can download our brochure.
The REPOWER programme was open to all women who were not currently employed, not in direct receipt of Job Seeker payments (all other welfare payments are eligible) and not on a Stamp 3 visa (except a Critical Skills visa).