women4women network dlr and the Southside Partnership Women's Programme organise regular International Women's Breakfasts in Dun Laoghaire-Rathdown, very often in conjunction with different organisations. Migrants4Migrants are a voluntary group of women from diverse cultures, who offer a free confidential support/information service to migrants in DLR County in multiple languages. This service will be available every Wednesday from 10am-1pm. Please contact Rafika at rafika.kelly@sspship.ie or on 087 7203665 for more information.
.
Next Multicultural Women's Breakfast date: 10th December 2020 via Zoom
Go here for more information.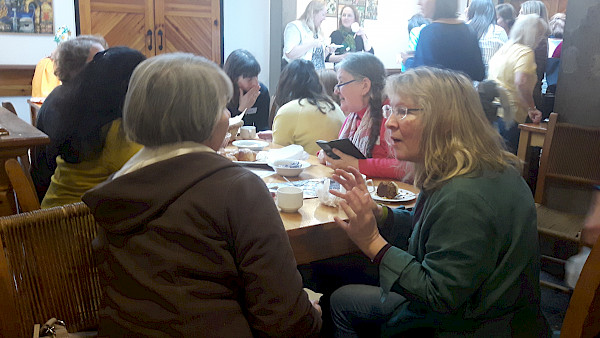 Southside Partnership Women's Integration Programme Autumn 2020
Please see the following English Language Classes
* Registration on first day of class *

Mondays: 9:30-11:00am
21st September - 14th December 2020
Online via Zoom

Tuesdays: 10.00-11.30 am
22nd September - 15th December
Online via Zoom
Contact Rafika on 087 7203665 or 01 442 1004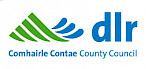 WEMIN - A EUROPEAN FUNDED INTEGRATION PROJECT January 2018 - December 2019

An exciting programme involving migrant and Irish women took place during 2018-2019
Following is information regarding what the programme involved.
Migrant /refugee women and local women from the county were involved in activities that will took place from October 2018 to November 2019. These activities included:
Language and cultural training for migrant and refugee women – from October 2018 to November 2019.

Empowerment training for migrant and refugee women – from January to November 2019

Small group mentoring sessions for migrant and refugee women - from January to November 2019

Crafts and culture workshops for migrant and refugee women, and women from the local community/ local Arts & Crafts groups– from June to October 2019.
These courses and activities supported integration, improved language skills and allowed for better access to employment and social activity. This programme was organised by the Women's Programme of Southside Partnership DLR CLP. Participation in all the activities being run through WEMIN were free.
The WEMIN project (Migrant Women Empowerment and Integration) was funded by the Asylum, Migration and Integration Fund (AMIF) of the European Union. WEMIN aimed at implementing and promoting a pioneering integration model for migrant and refugee women of all ages living in EU countries. More information on the project website: www.wemin-project.eu .