Watch this space for details of our new Autum 2021 Programme soon to come!
The 1st Multicultural Women's Mini-Festival
On 17th June we came together in person on a sunny day and celebrated being able to be together! Thanks to Valeria Patarushina for the excellent video she put together to capture the joy of the day!
Go HERE to view the video.
Information for migrant women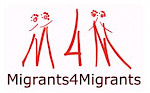 migrants4migrants are a voluntary group of women from diverse cultures, who offer a free confidential support/information service to migrants in DLR County in multiple languages. This service is still available on line or by phone. Please call Rafika on 087 720 3665 and she will link you with the group.
Information and translated resources about the corona virus in various languages from HSE. See here