The Women's Programme Continues with a new Spring programme during the pandemic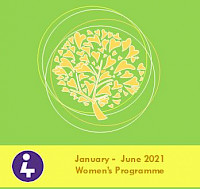 Due to government guidelines we will continue classes online via Zoom where possible.
Please go HERE to see our new Spring Programme with much to offer!
Please feel free to contact the Women's Programme by phone on 087 720 3665 (Rafika) and on 087 6128740 (Daniela) if you have any questions.
Stay safe and take care of yourself!
Multicultural Women's Breakfast - "Celebrating w4w 10th Anniversary and International Women's Day"
On 10th March we had celebrated in style with a sparkling list of performers. We enjoyed dance, song and poetry from around the globe, celebrating all women and the work of women4women over the past 10 years.
Go HERE to see a the w4w 10th anniversary video!
Information for migrant women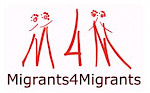 migrants4migrants are a voluntary group of women from diverse cultures, who offer a free confidential support/information service to migrants in DLR County in multiple languages. This service is still available on line or by phone. Please call Rafika on 087 720 3665 and she will link you with the group.
Information and translated resources about the corona virus in various languages from HSE. See here