Women's Programme during Covid 19
Unfortunately we are cancelling all courses of the Women's Programme as a precaution against the spread of Covid 19. So far all programmes will resume as scheduled starting 20th April after the school term break. Please look out for further notice on this website.
If you need more information please contact Rafika on 087 720 3665.
Corona Virus - important information:
A dedicated community support helpline is now available from 9.00am to 5.00pm for the Dun Laoghaire - Rathdown area for those who may find themselves in need.
Phone: (01) 271 3199
Email: covidsupport@dlrcoco.ie
For more information please read here
Details of the Spring 2020 Women's Programme can be seen here.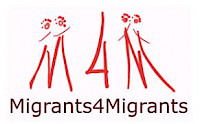 Migrants4Migrants are a voluntary group of women from diverse cultures, who offer a free confidential support/information service to migrants in DLR County in multiple languages. This wil take place in Furry Hill Community Centre every Wednesday from 10am-1pm. For more information go HERE.