The Southside Partnership Women's programme organised a number of conferences and workshops around Women and Leadership in DLR.
Already in 2010 local women attended the 'Women and Power ' workshop followed by a conference on 'Women and Leadership' in November 2012. We looked at our potential as leaders and widened the network of women working to influence decisions made on a local and county level. Yearly workshops/conferences followed in 2013, 2015, 2016 and now recently in October 2018. This was an opportunity to hear from inspiring women who have made changes to their communities.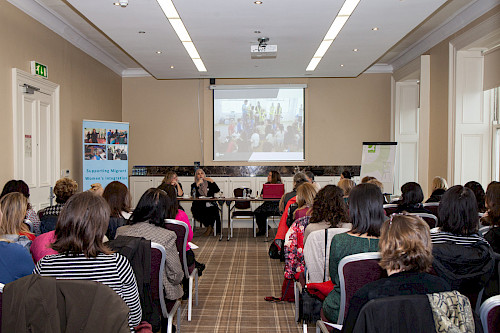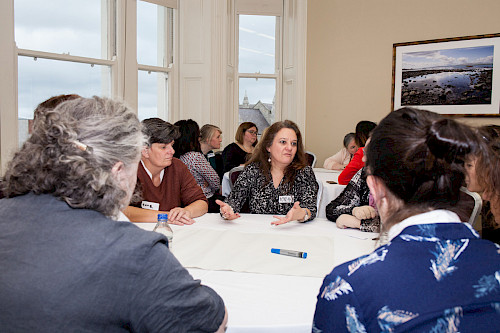 Another strand of the Women and Leadership programme is the Women's Voice group.
In February 2013 a Women's Manifesto Group (later renamed Women's Voice Group) was established in Dun Laoghaire-Rathdown. The women involved in this group wanted to bring women's perspective to local decision-makers. It was not' limited' to women's issues.
A new Women's Voice Group came together in spring 2018. The members of this new group participated in a 'Women and Leadership' training. They work for change by spreading awareness and focusing on critical issues that matter to women. Meetings are planned and organised by the group.
Please call Rafika for more information and to register on 087 7203665.
If you are intersted in local issues get involved!
The Women's Manifesto Model was developed by Longford Women's Link. With the funding from the Joseph Rowntree Charitable Trust, the model can be adapted in other communities across Ireland. The DLR Women's Voice Group is supported by Longford Women's Link.